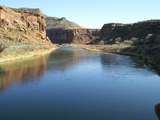 E-mail
Saturday, March 25, 2000
Finally,
a site I can relate to,
take a look at the Official Darwin Awards where you'll find evidence
we may have evolved from yet a simpler form of life!
-Bill
Bill | 3/25/2000 07:49:00 AM |



Interested in what others might think? Check out the latest threads at the Blogdex link!
Interested in hearing when I've posted?