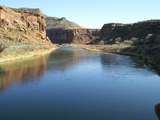 E-mail
Thursday, March 23, 2000
Taa Daa !!!
Now we're getting somewhere!

Hi, and welcome to my first weblog.

This is going to be where I get the chance to spit out my two cents worth....whenever the need arises :-)

Stop back soon...I got this reputation for being kinda vocal at times...

I may have something to say about,

the weather (hey, it was 48 this morning...does that sound like Spring, or what?)

or

the job (day in and day out at the old jet factory)

or

the commute (those lovely times of the day when we're at our very best :-)

or

living in the big city (police...helocopters...gunshots...)

or

who knows, probably mostly what's new at the photo sites I put together quite regularly as I practice/play with my new Canon A50 digital camera, love it.




Take it easy everyone!

-Bill
Bill |
3/23/2000 07:23:00 PM
|
Interested in what others might think? Check out the latest threads at the Blogdex link!
Interested in hearing when I've posted?